Keep your passwords in the right place through any password
http://itkaka786.blogspot.com/2012/10/keep-your-passwords-in-right-place_16.html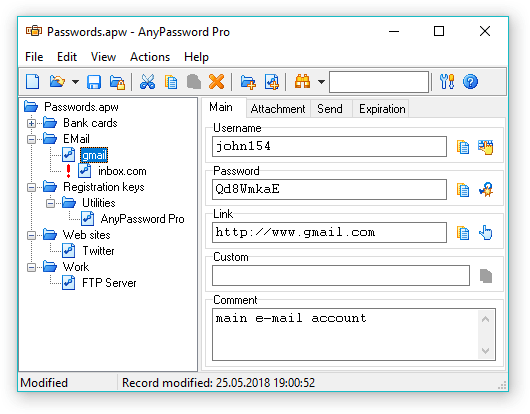 It's pretty difficult to hold a multitude of passwords in mind, isn't it? A pin code for your mobile, a password for your mailbox, a pin code for your credit card, a password for your MSN Messenger – we have to remember a variety of different passwords. A password
manager is a handy software tool to sort out this problem. Now, you can store all your passwords in one secure place, which is protected with a strong encryption algorithm. Your mess and anxiety about passwords are over – a password manager program will give them only to you at your first wish.
Strong password storage encryption

Hierarchical data structure

Fast search function

Fills login forms, automatically logs you in
Built-in customizable password generator
Expired password notification

Password database synchronization

Runs from removable devices (USB flash drive, HDD, U3 device, floppy)
And much more...